Last updated on November 2, 2021
After stocks sold off last September (sound familiar?), Contrarian Macro Advisors' David Hunter assured listeners the real stage of the melt-up in risk assets was still ahead. "This does not take away the melt-up scenario," Hunter said of the September swoon, "In fact, this is kind of a fake out, sell off … I do think we're going to regroup, and we'll see the melt up later this year."
See for yourself:
"It's been a hell of a ride from March" that certainly surprised the vast majority of investors and pundits, Hunter said. But the final "parabolic phase" of the meltup, with the "steepest part" of the rally, still lay ahead. Hunter said he was targeting "a 4200 to 4500 number for the S&P" while the NASDAQ "could get 15,000."
What Happened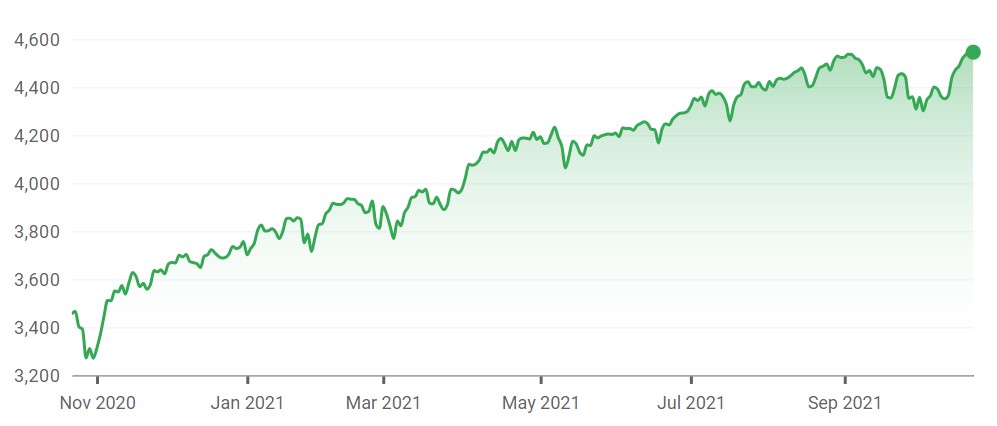 Stocks would soon start a rally, with the S&P broaching 4,000 on April 1 and 4,200 later that month (see above). The 4,500 level was reached last week.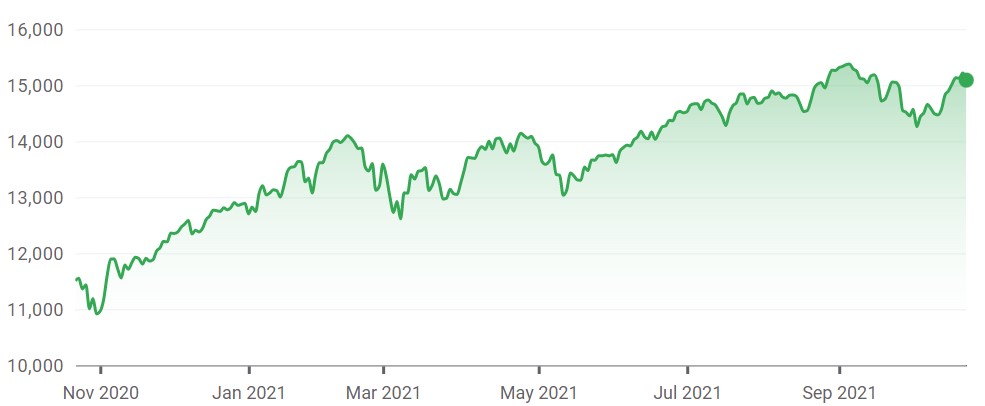 The Nasdaq crossed 15,000 for the first time in August (see above).
Hunter is still anticipating further upside for risk assets, though perhaps after "another short, sharp pullback," he said on Twitter. He will be updating his views in greater detail in a podcast interview scheduled for Nov. 3 that will be posted that day for premium subscribers.