Stocks are rallying even as the Fed sticks to its hawkish tone on interest rates…
The following is an amended version of the Feb. 2 Daily Contrarian. This briefing and accompanying podcast are released to premium subscribers each market day morning by 0700. To subscribe, visit our Substack or Supercast.
The Federal Reserve yesterday raised interest rates by 25 basis points as expected and didn't materially change the language in its policy statement, causing a brief dip in stock prices. That promptly gave way to buying even as Jerome Powell didn't provide anything in the way of Pivot Hope-ium either. At the end of the day stocks had rallied significantly, with tech the major winner. The Nasdaq was up 2% and S&P 500 up 1%.
So much for that set up for a disappointment… Right, well at least we weren't the only ones making that assessment…
What Dovish Commentary?
It's hard to find anything particularly dovish about the FOMC statement or Powell's press conference. No matter. For whatever reasons investors have decided that the Fed is not going to break stuff or hurt the market anymore. That is what yesterday's (and last month's) activity tells us at least. How else to explain the massive rally we've seen in tech stocks in particular?
Whatever happened to 'don't fight the Fed'? Are we missing something here or is this a massive game of denial going on right now? Or maybe the mother of all dead cat bounces?
Maybe Powell's comment that only "a couple more rate hikes" are needed "to get to that level we think is appropriately restrictive" was enough? Perhaps this removes any uncertainty of further hikes beyond this year from the hearts and minds of investors? But then you have to ignore a ton of hawkish commentary including a line in the policy statement that "ongoing increases in the target range will be appropriate."
Okay, so maybe investors figure this is all hot air and the Fed is going to be data dependent? Great, but what if the data forces the Fed to hike rather than cut? Is that possibility simply off the table now?
Anyway, RIP Don't Fight the Fed. Long live Don't Fight the Tape.
2022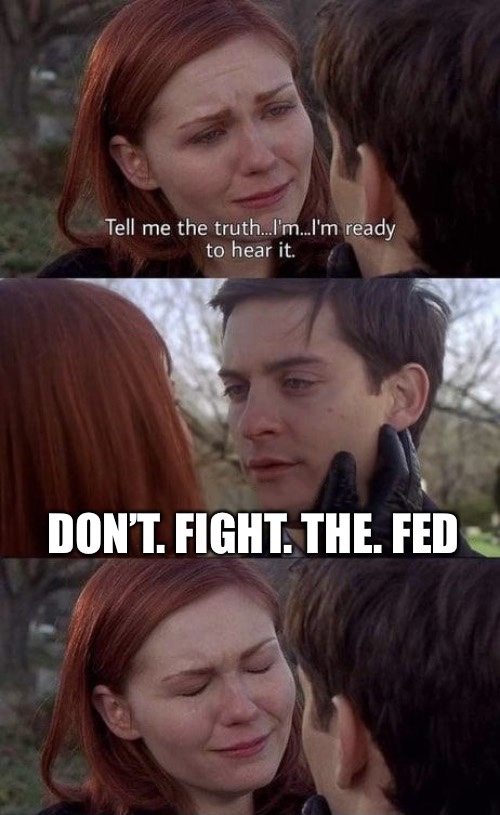 2023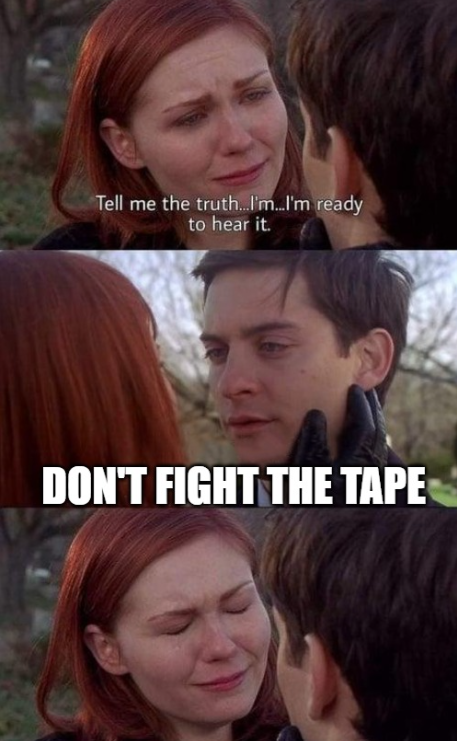 Leave a Comment