Last updated on August 1, 2022
The following is an amended form of the July 25 Daily Contrarian. This briefing and accompanying podcast are released to premium subscribers each market day morning by 0700. To subscribe, visit our Substack.
We are staring at a three-headed beast this week: Earnings, the Federal Reserve's interest rate decision, and economic data.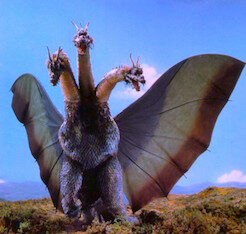 The Fed interest rate decision is Wednesday. Second-quarter GDP is Thursday. The most important economic data release isn't until Friday with the Personal Consumption Expenditures, aka the Fed's preferred inflation gauge.
The FOMC and Q2 GDP will get the lion's share of attention. Both could turn out to be non-events. GDP is a trailing indicator and anyway this is just the first estimate of Q2 GDP. Yeah if it prints negative that will be two consecutive quarters, which technically means we were/are in recession, blah blah. Doesn't change the fact that this tells us something which has already happened. As such it is unlikely to move markets very much.
Then you have the Fed, which as we have reported, appears to have telegraphed the 0.75% rate hike. So barring a major surprise, this could turn out to be a non-event as well. Most of the attention will likely be on the Fed's statement and Jerome Powell's press conference. But the major concern, of a 1% rate hike, looks to be off the table.
That leaves earnings and this is where things get interesting. Many major corporations stand to report.
The heavy hitters start tomorrow: Microsoft (MSFT), Alphabet/Google (GOOG), Coca-Cola (KO), Visa (V), McDonald's (MCD), UPS (UPS), and Kimberly-Clark (KMB) among others. Meta né Facebook (META), Qualcomm (QCOM), Apple (AAPL), and Amazon (AMZN) are among highlights later in the week.
Earnings have so far been less than stellar but investors have shrugged this off for whatever reason. So far, that is. At some point one figures investors will start paying attention to this stuff again. This might as well be the week that they do.
Or not. Don't fight the tape. Eventually broader economic forces will prevail and markets will stop being irrational. But as the saying goes, they can stay that way for awhile.